At Doctor Cox Dentistry in North York, we keep up-to-date with the latest dental technology that both helps protect the environment and creates a more pleasurable dentist visit for our patients.
---
A Paperless Dental Office
Doctor Cox is proud to be a completely paperless dentist. As a fully computerized dental office, we are minimizing the environmental burden caused by wasted paper and related chemical disposal processes.
Digital record keeping also helps us serve our patients faster and more efficiently through quicker access to your records, effective information transfer (when necessary) and enhanced security.
---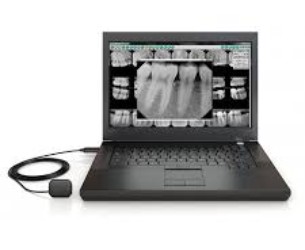 Digital X-Rays (Digital Platinum Sensor)
Digital X-rays can be processed immediately and provide greater image quality and enhancement options than regular x-rays do. This allows us to diagnose and treat our patients faster and more effectively.
Digital X-rays are also more comfortable and a lot safer than traditional x-rays, with 80-90% less radiation exposure.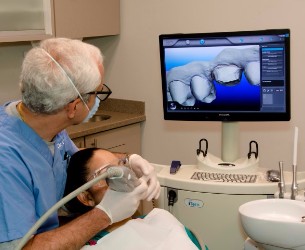 Digital Impressions (iTero)
The digital impression technology we use at our North York practice (iTero) to create crowns, bridges, and implants allows our team to capture all elements in the mouth without the associated gagging that comes with the putty and tray procedure of traditional impressions.
The digital scans can also be sent directly to the lab, allowing us to provide you with faster and more accurate treatments.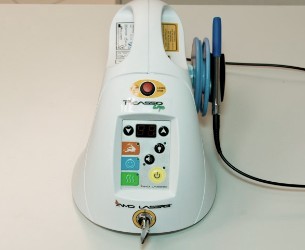 Picasso Soft Tissue Laser
The Picasso Soft Tissue Laser is used in the treatment of gum disease, as well as for gum re-contouring, removal of lesions, laser teeth whitening and in the treatment of early-stage cold sores.
The Picasso Soft Tissue Laser allows our dentist and dental team to provide effective treatment for a variety of soft-tissue ailments with less pain and a faster healing than traditional methods.
---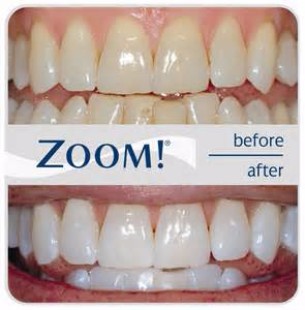 Zoom! Professional Teeth Whitening System
Zoom! is an in-office dental whitening (bleaching) system that is used to lighten discoloration of dental enamel and dentin.
Tooth discoloration can be the result of aging, consumption of certain foods and drinks (such as coffee and tea), or smoking.
Zoom teeth whitening is performed using the Zoom Advanced Power Chairside Lamp to accelerate the bleaching process. The complete procedure takes under an hour, but a professional cleaning is recommended beforehand.
With Zoom, patients can achieve whiter, brighter smiles in a single visit to the dentist.
Do you live in the North York area? Dr. Cox and his team are looking forward to meeting you!
We're accepting new patients, and look forward to meeting you. Oh, and we pay for parking!
Patient Forms | COVID-19 Pandemic Re-Opening
Please download and complete these forms to bring to your next appointment.
» WELCOME BACK LETTER  |  » PATIENT SCREENING FORM  |  » TREATMENT CONSENT FORM