Dr. Firind Cox has been practicing dentistry in the Toronto area since the early 90's and currently prides himself on serving the North York community and surrounding areas.
---
Dr. Cox graduated from the University of Toronto in 1985 with a double major in Physiology and Microbiology. He graduated with first class honors from the Faculty of Dentistry at the University of Toronto in 1989 and then completed a General Practice residency at the Toronto Western Hospital.
From 1990 to 1997 and 1997 to 2003, Dr. Cox was a staff dentist at Toronto Western Hospital and Toronto General Hospital, respectively, while cross-appointed to the Faculty of Dentistry at the University of Toronto.
His practice included both severely medically-compromised patients and house staff at both hospitals. During this period, Dr. Cox was intimately involved in the training of both dental and oral surgery residents as well as participating in oral pathology and oral radiology rounds.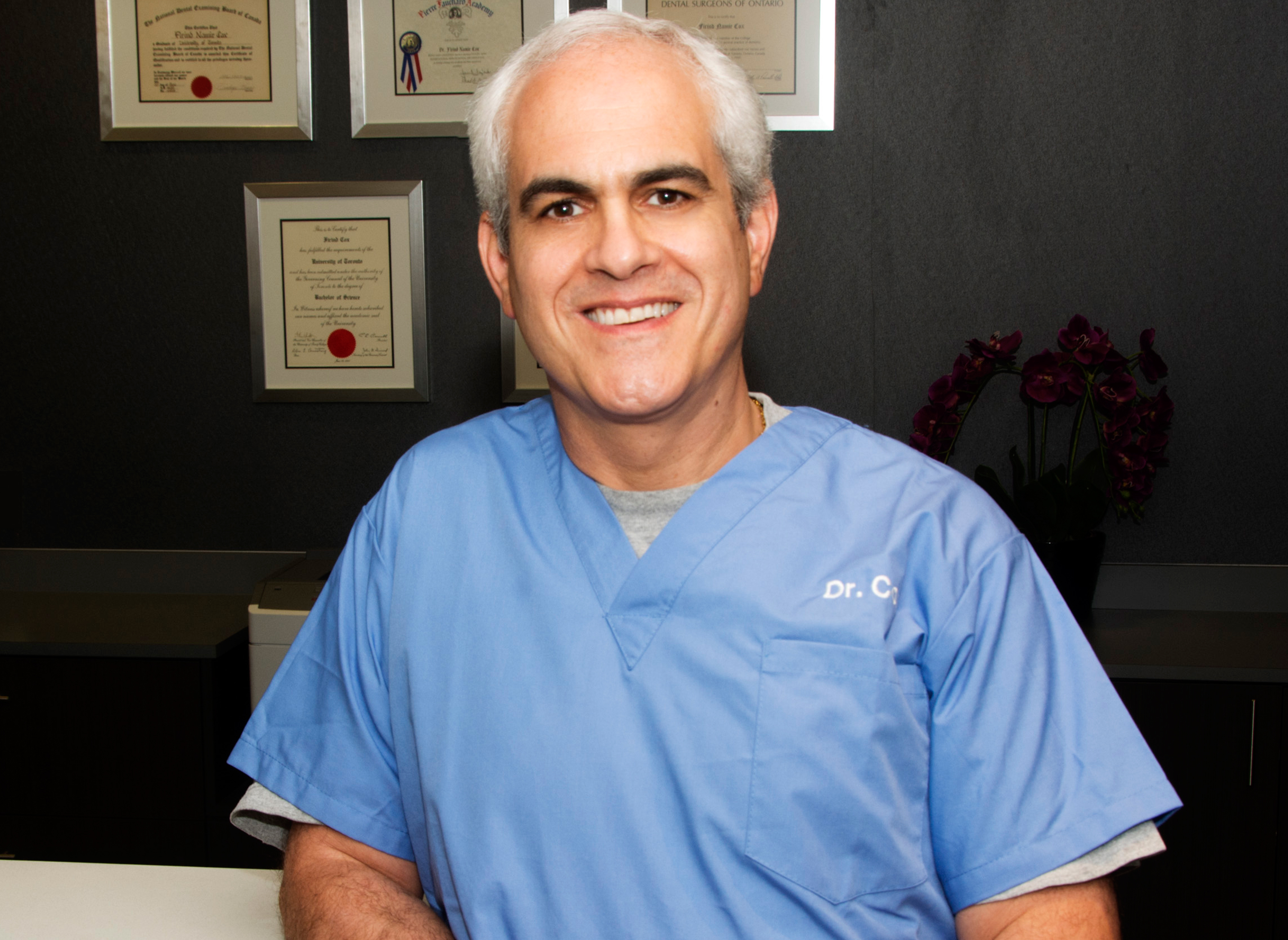 After one year as an associate, Dr. Cox purchased his private practice in Scarborough in 1991, subsequently relocating to his present location at Yonge and York Mills in 2013.
Since 2003, Dr. Cox has taught in the Department of Restorative dentistry as both a treatment plan coordinator and clinician, supervising third and fourth year dental students.
Dr. Cox is an active member of the Canadian Dental Association, the Ontario Dental Association and is a fellow of the Pierre Fauchard Academy, an international society that honors only 3% of dentists globally.
---
Do you live in the North York area? Dr. Cox and his team are looking forward to meeting you!
We're accepting new patients, and look forward to meeting you. Oh, and we pay for parking!
Patient Forms | COVID-19 Pandemic Re-Opening
Please download and complete these forms to bring to your next appointment.
» WELCOME BACK LETTER  |  » PATIENT SCREENING FORM  |  » TREATMENT CONSENT FORM